Commercial Moving Moving Services In Asheville, NC
We offer moving services for business and office moves. We have a team of skillful movers who know how to move your office supplies and furniture without any hassle or damage!
As a local professional business, we know the importance of handling professional items with care and attention to detail. Don't let your commercial property get lost in the move. We handle your valuable possessions but also make sure everything is happening smoothly on-site, so everything is delivered where it's needed on time.
We are the team to call for all your commercial moving needs. We offer efficient services that will make sure you're satisfied.
We can take care of your commercial move in an affordable way.
We provide reliable moving for office, retail, and other commercial spaces.
We're experienced in all types of moving and are committed to providing you with a smooth experience!
Don't Stress Out; Let's Move You Into Your New Office!
There are many benefits to using our services. When you need professional help with your commercial move, we can offer reliable services and make the moving process peaceful for you. Not only will you have the peace of mind that comes from knowing your belongings are being taken care of, but we'll also handle all aspects relating to
loading and unloading
. We'll do everything necessary so you can feel relaxed in your new office!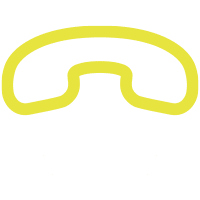 Call us now to lock in your moving date with our team!
Check out our blog for moving tips, packing advice, and more!
For all of your local moving needs, contact us now. We'll give a quote on the service you require.
We Will Move Your Belongings On Time And Safely!
We are familiar with moving office equipment, retail merchandise, or bulk orders with heavier package weights. We can safely transport these items without any hassle for you in a timely manner, so don't hesitate to contact us for your next commercial move.
We will pack and move your goods at great rates.
We'll pack your office supplies quick-smart, so you don't have to wait.
We properly know to pack everything safely for any size.
We handle everything
Our trained team of expert packers, loaders, movers, and drivers can handle every step of the move for you.
Safe delivery
We work with all major carriers to ensure the safe delivery of your business's most valuable assets.
Reduced risk of damage
Delicate equipment that requires special care is handled with the utmost care to reduce the risk of damage or breakage.
Commercial Moving Services You Can Trust
We understand that moving offices or commercial spaces can be overwhelming. We will do our best to accommodate these needs with a fleet of professional movers. This includes careful consideration when it comes to the unique equipment required during such an event. No matter the size or scope of your commercial move, we're here for you!