Packing Services In Asheville, NC
Packing is hard, but it's easier when you have the right company for it! Along with lending an extra hand, professionals can pack your belongings carefully, so they stay inside of the original containers or bags without any damage happening along the way. This saves you time from having to repack everything later on — or worse, replace it.
Our moving specialists are trained to care for your belongings safely and efficiently. With their help, we can pack your items currently so that they're not damaged during transport!
Our professional packing services are the best way to make your move easier with no added stress or hassle.
It's important to us that our customers receive the best moving experience possible.
We keep your belongings safe while carefully packing everything in preparation for transport.
You can surely trust us to take care of all aspects of your move from start to finish
We Pack Your Belongings With Care And Mindful Of Their Safety
We're on a mission to pack your goods and belongings with care. We specialize in packing things efficiently so you can get going quickly — we don't waste any space!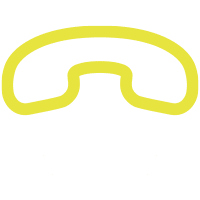 Call us now to lock in your moving date with our team!
Check out our blog for moving tips, packing advice, and more!
For all of your local moving needs, contact us now. We'll give a quote on the service you require.
We Make Packing Fast and Easy!
Packing is a tedious process, but it can be less time-consuming and more organized with the right equipment. At Illuminated Moving & Packing, our experienced packing specialists will prepare everything you need to pack for your move. We'll take care of fragile items, pack efficiently, and make sure the whole process goes as quickly as possible to save you time.
We're skilled at making sure your items stay safe.
Our staff will use only the necessary material for protection to avoid any extra expense on your end.
We can even handle difficult or fragile items.
We properly care for your belongings
We specialize in packing expertly, so you don't have to worry about damaging any items.
We're experts in what we do
We have an excellent record when it comes to packing and moving items.
You relax while we pack
Our packing services are perfect if you don't have the time, energy, or patience to take care of all the details involved in moving.
Move With Confidence And Ease With Our Professional Packing Services
We know that moving can be a tough experience. Nevertheless, we'll make it as smooth and easy as possible for you during this process, from packing up your things to getting settled into new living spaces!