Local Moving Service in Asheville, NC
Moving often means opening new chapters and opportunities, but it also entails the careful process of packing and moving meaningful belongings. At Illuminated Moving & Packing, you'll find a professional moving company to take good care of your possessions.
Be sure to check us out if you are interested in more information about how we may help you.
We Help Out Asheville Residents
The city of Asheville is a vibrant place full of art and history, and its people certainly live out this spirit of artistic expression and creativity. Therefore, we can expect they have many wonderful objects, such as art pieces or family heirlooms that represent their history and sensibilities.
That's why providing a moving service you can trust is a priority for us. We're ready to be your go-to company when you search for "movers near me".
At Illuminated Moving & Packing, we provide Asheville residents with a moving service customized to their specific needs. We take pride in serving the community we call home and exceeding their expectations, guaranteeing a positive experience and total satisfaction. Our joy is to see that the people of Asheville have a moving company they can rely on. 
Being trustworthy is important to us since we want your moving experience to be stress-free; that's why we customize our services to your needs and preferences. We know how to take good care of your belongings. Our packing system will protect everything you own, from the heaviest stuff to the most delicate things. At Illuminated Moving & Packing, we take pride in meeting all our customers' needs.
Looking for Local Movers? Get In Touch With The Experts
Be it for a new job, searching for a bigger place for a growing family, or more affordable housing, be sure to check out Illuminated Moving & Packing. We are the "movers near me" you've been looking for; contact us to learn how we are a moving company fit for you. 
Feel free to get in touch to receive all the information you need about our packing and moving services. Your satisfaction is our number 1 goal.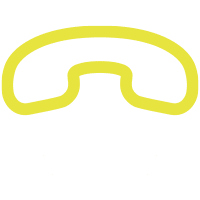 Call us now to lock in your moving date with our team!