Loading Services in Asheville
Moving is a moment full of emotions; that's why such a special time in your life shouldn't be ruined by stress and heavy work. As if packing isn't enough, loading and unloading represent another difficult and risky task that could be harmful. We have the solution to your problems: Illuminated Moving & Packing. We're a professional moving company that offers top-notch loading services.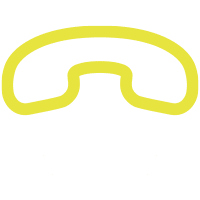 Call us now to lock in your moving date with our team!
We Offer Adaptable Services
Whether you're moving 6 blocks away or to another city, at Illuminated Moving & Packing we offer the loading service that best suits your needs. Our mission is to guarantee client satisfaction by fulfilling their needs. Since our clients are diverse, we adapt our service to them. We offer:
Professional Loading and Unloading:

Our services are for all different types of items for houses and businesses. We can take good care of fragile items and properly handle the heavy stuff.

Packing and Unpacking:

We take care of the moving process from start to finish, from the packing to the unpacking of your items. Packaging is done carefully according to the type of object you'll be transporting. 

Transportation Services:

If you don't have or don't know where to get transportation services, we also offer this for your move.
Our team is professional and experienced. We are prepared to handle the heavy lifting for you and will protect your things with great care in the process.
Time is important, so we are diligent and will take great care of respecting our customers' time availability. Whether it's moving from home or moving office appliances, you can count on deadlines being met. Our schedules are flexible, we can adapt to the time you have available for loading and unloading.
Whether it's residential or professional, a block away or to the other side of town, our loading services are made to fit every type of need. Don't put yourself at risk by trying to move heavy furniture or equipment; prevent accidents and damages to property by getting professional help from Illuminated Moving & Packing. 
Get in touch with us so we can provide you with all the information you need.